// online photography training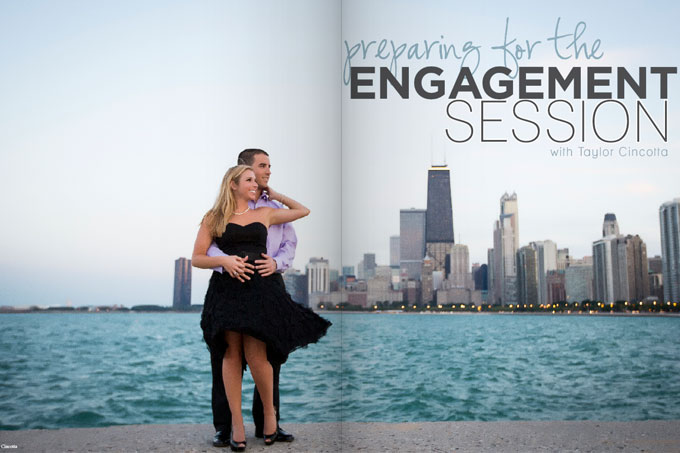 Engagement sessions are so important for both our clients and us as photographers. They allow the client to get used to our style, workflow and feedback, so on their big day everything runs smoothly. They know when I ask them to do something that may feel funny or awkward, they can be confident it will produce a great image because they (hopefully!) loved their engagement photos!
We have to remember most clients may never have had professional portraits taken and therefore have no idea how to prepare! Make yourself their trusted advisor and guide them on when to shoot, what to wear, what to bring or incorporate, and where to shoot. Your expertise will be much-appreciated and valued, and will ultimately lead to the best session possible.
I suggest scheduling the engagement shoot at least six months ahead of the wedding. By doing this you are able to give them a different season of the year for their images, which creates more diversity in the artwork they will have in their home. This also allows them time to use the images before the wedding for things such as save-the-dates. But even more importantly, because once you get within that six-month window of the wedding, they have to start paying balances to all their vendors like the florist and caterer. It can be tough for them to spend more on engagement photos when they have to write big checks to pay off the wedding.