Photographing China and the Great Wall
As many of you may or may not know, we just returned from a trip to China for business. While there, I knew I wanted to get a shot of the great wall, but not just a landscape shot, a shot that told a story.
We had a gorgeous backdrop for sure, but we needed a little more. We worked with a local modeling agency to hire some local talent, but the funniest part of that was they kept wanting to give us Asian models with a western look. I don't know, I just thought that was kinda funny. I remember thinking to myself, I want an Asian model that looks Asian.
For wardrobe, we wanted something with a little pizazz, something unique. Enter Lindsay Adler's Dream Shoot Rentals – https://www.dreamshootrentals.com/
In a word, AMAZING!
You want a unique look for your shoot. My friends, this is the place. They got what you need to make your shoot unique and portfolio building for sure. Look, you want to stand out from the crowd then you have to do something different. Something that will stand out from the crowd. Something that is going to wow people. White dress after white dress after white dress is cool and all, but once in a while we have to get a little creative.
What I love most about Dream Shoot Rentals is how easy their site is to use when putting the creative plan together for your shoot. They carry fashion, wedding, and children's dresses. Best of all, their inventory is always changing and growing.
Check them out for sure. Use code BEHINDTHESHUTTER to receive a 25% discount on your order!
Ok, back to the shoot.
Our model today was Nina Wu. She was an actress and model extraordinaire and a Beijing native. Best of all, she spoke fluent English. She had been traveling back and forth to the United States acting in L.A. So, she was perfect for the shoot.
Communication when you are in a foreign land is the biggest challenge. When trying to communicate subtleties there is lots that gets lost in translation.
She understood everything we were looking for in the shoot.
First set of shots were taken in the hotel room. We were staying at the Waldorf Beijing, so the room had a gorgeous layout we could use for makeup and a few head shots.
There was some natural light coming in from the window but it wasn't soft enough. So, we had to close the blinds for the most part and use one of our portable strobes and a softbox to create the shape of light we were looking for.
See diagram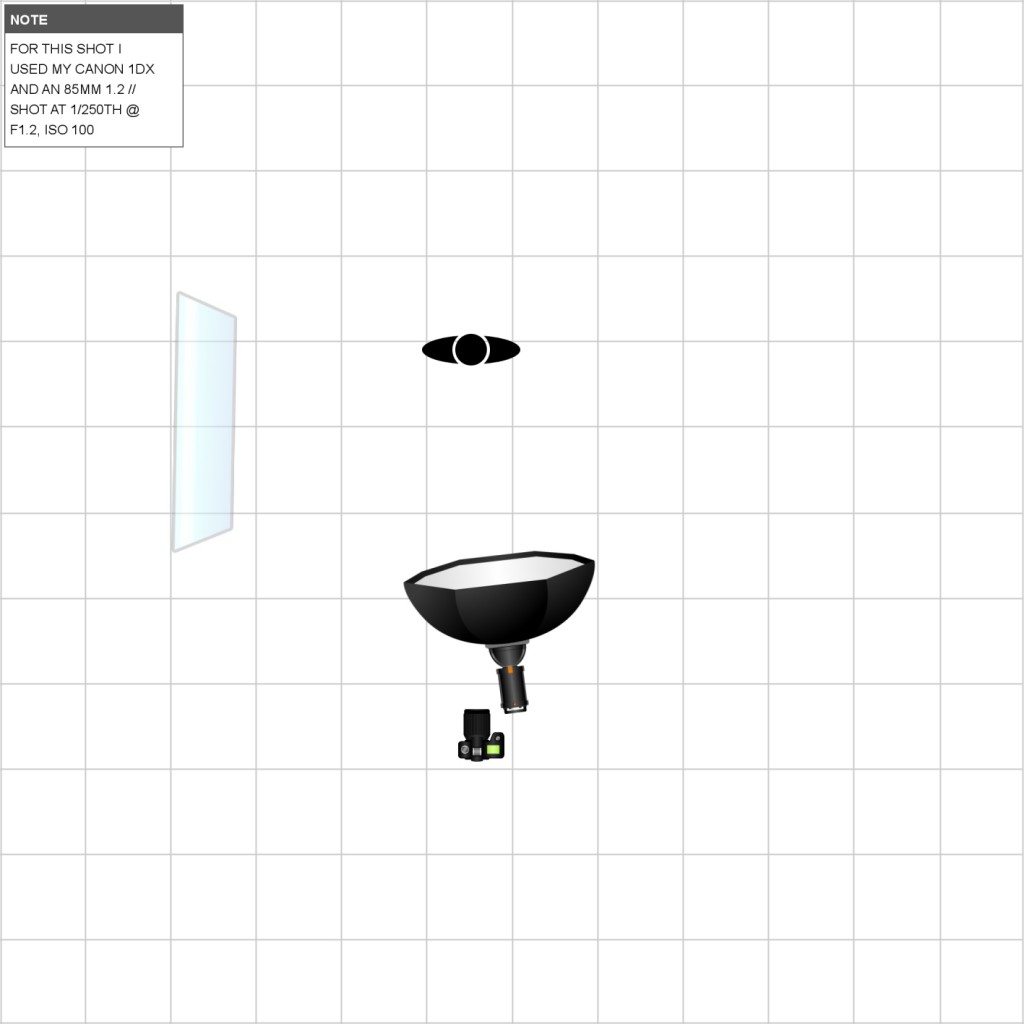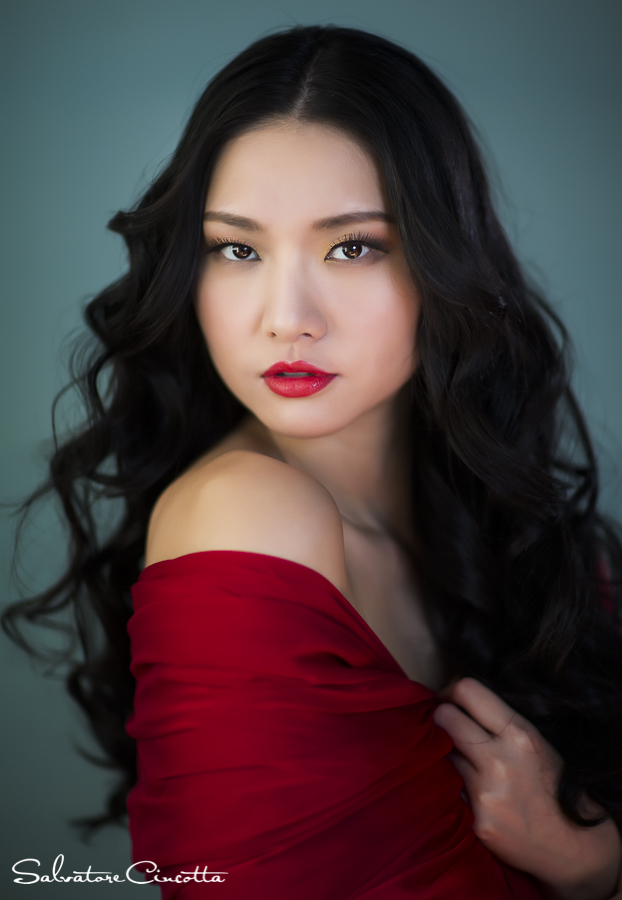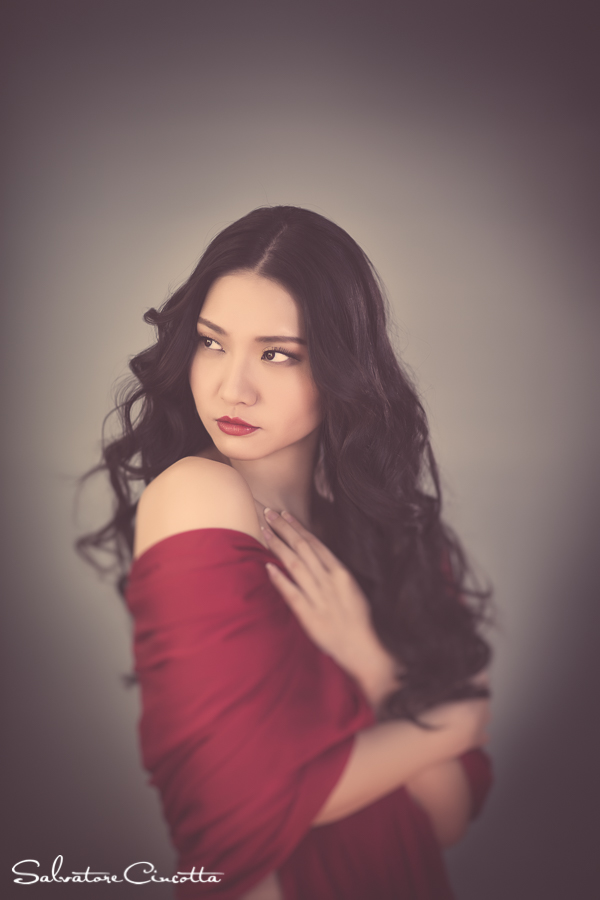 Off to the Great Wall
We left the room, and grabbed a driver and car for the day to take us to the Great Wall and back. Well worth the investment. Can you imagine me trying to navigate back roads and signs in China?
While on our way, I wanted to check out the National Grand Theater in China. Gorgeous! Below is one of the shots I grabbed while there.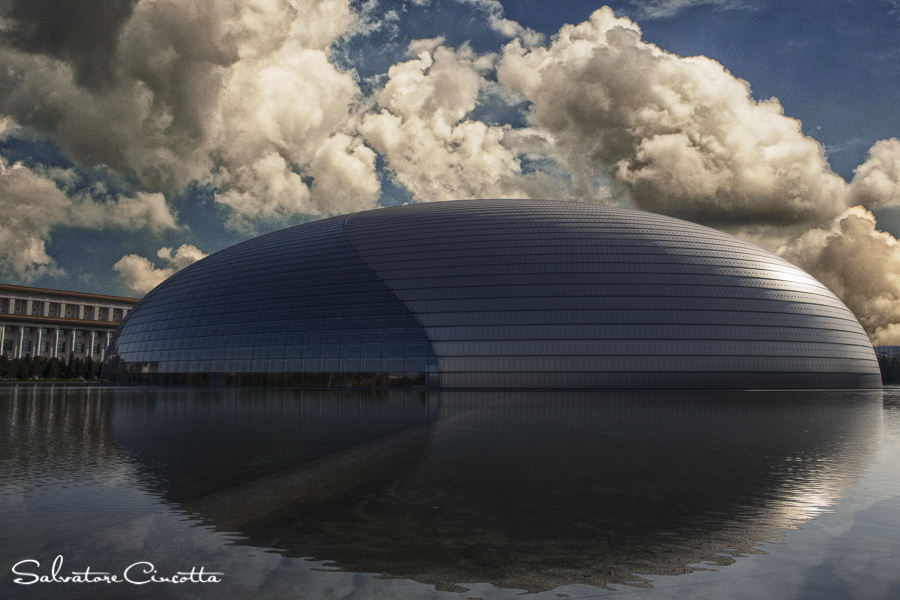 We had gotten stuck in some incredible traffic in Beijing, so when we arrived at the Great Wall, we had about 30min of light left and of course, the last cable car off the mountain.  No worries, I thought. Scramble is my middle name. Of course, people don't like to cooperate. Everyone wanted to take pictures of the model. Being in a public place, I knew this would be something I needed to contend with. However, it was getting out of control. We had a crowd of about 40+ people taking pictures of us taking pictures of Nina. At one point, we had a tour group from L.A. stop to try and take pictures with Nina. WTF? Really? I am clearly in the middle of a shoot, but she is not there as a personal model for the Great Wall. Anyway, I yelled at a few people offered to take some money for their pictures and everyone seemed to move on. Sadly, no one was willing to pay me for pictures. Go figure.
Now, I will tell you, there is one shot from the Great Wall that I can not show. I know, I know. Big tease. I will be using it for print competition this year at WPPI. So, hopefully, you will see it hanging in the awards room!
I had a setting sun camera left, but I needed some fill and balance to really get Nina to pop. We had an incredibly COLD and clear day in Beijing. For a city typically filled with pollution so bad you can't see 300 yards in front of you, this was a clear day. We were all blown away. Nina was a real trooper changing on the top of the mountain – but hey, you do what you gotta do.
See diagram.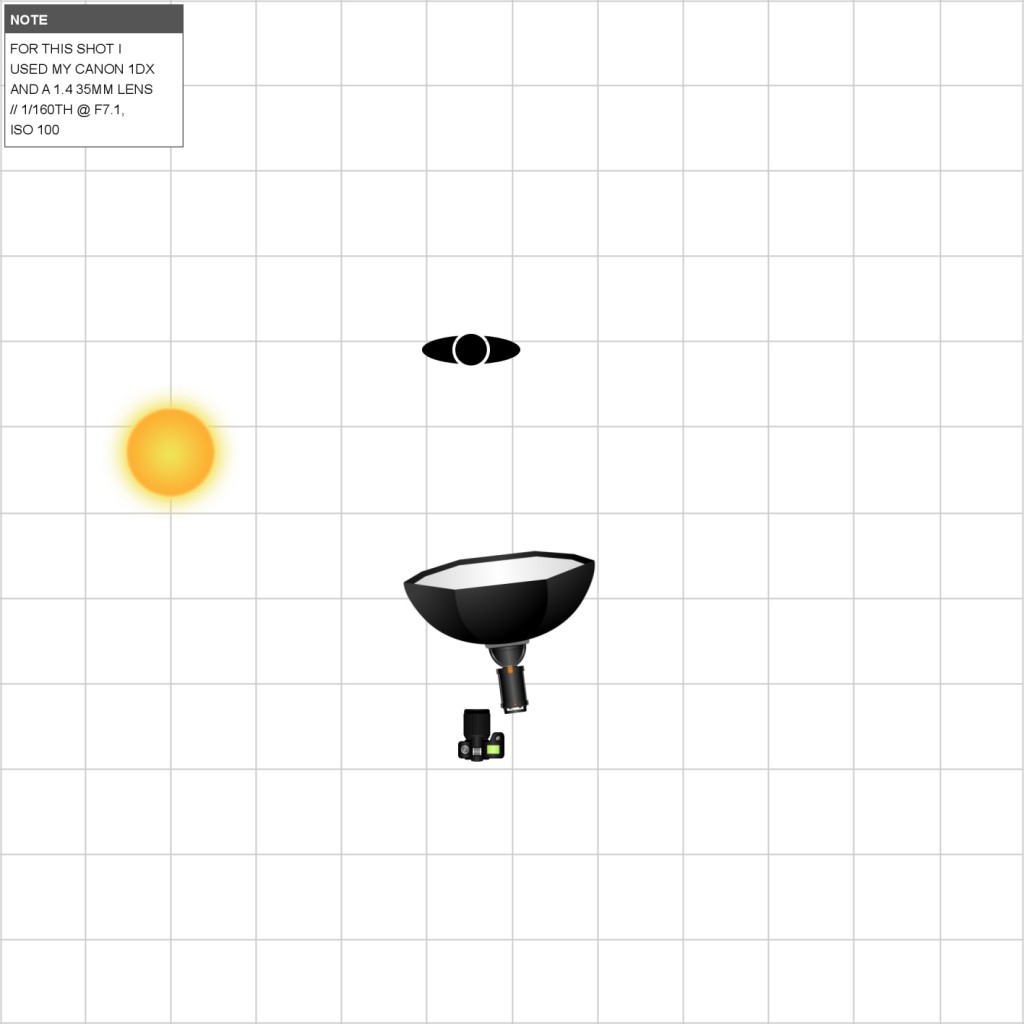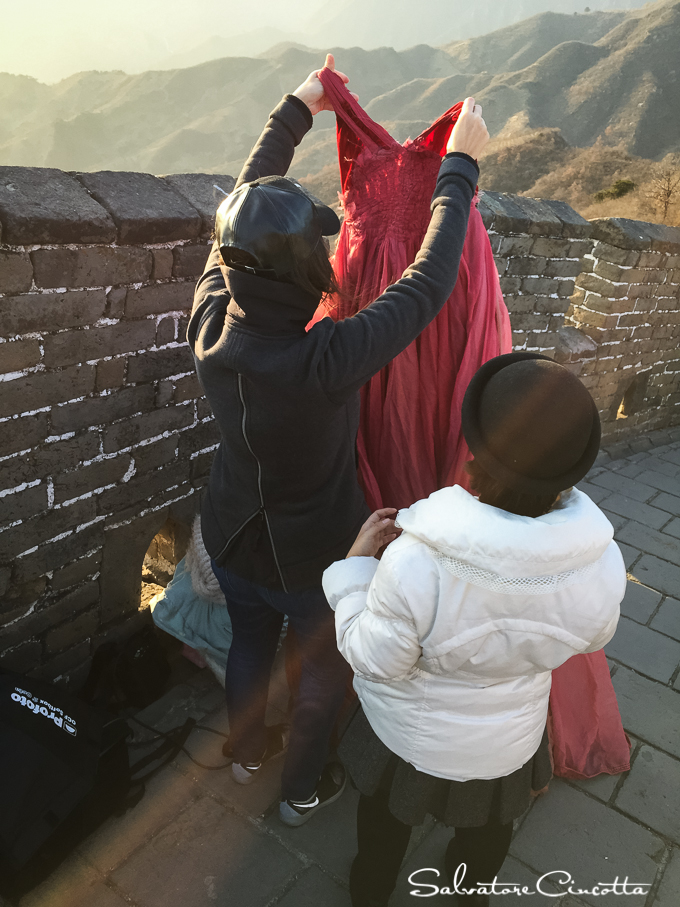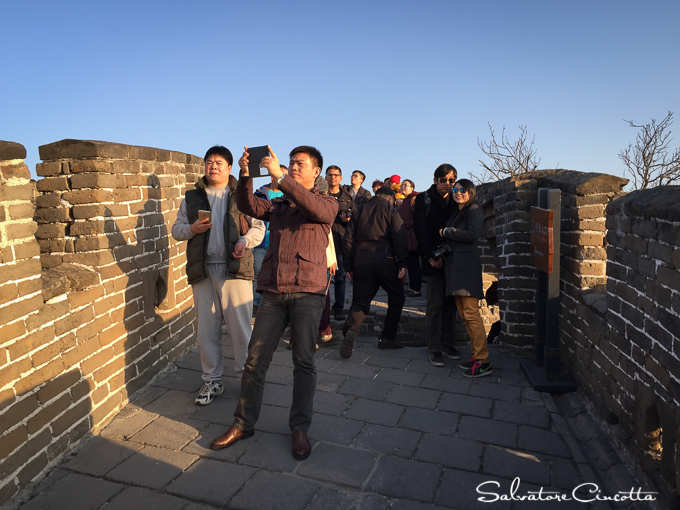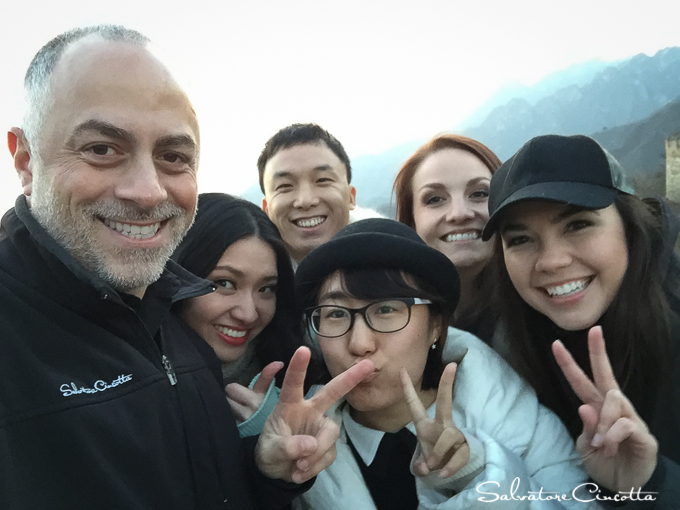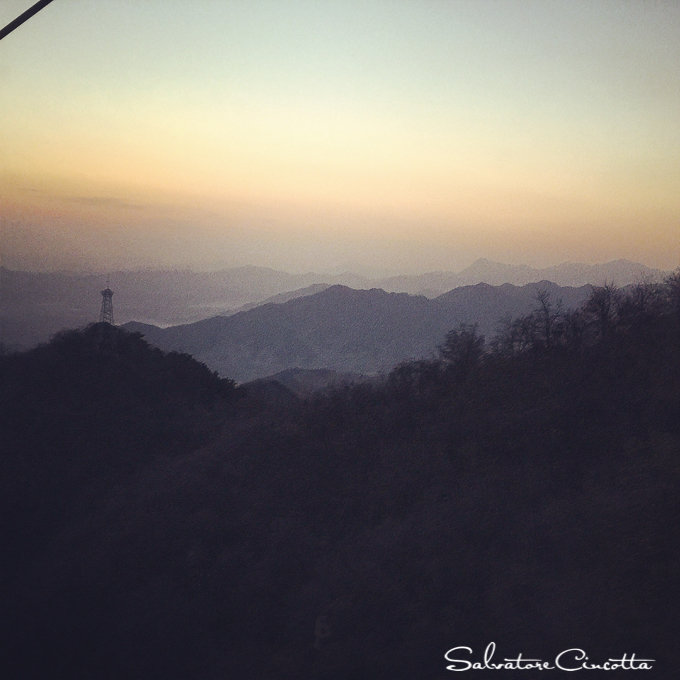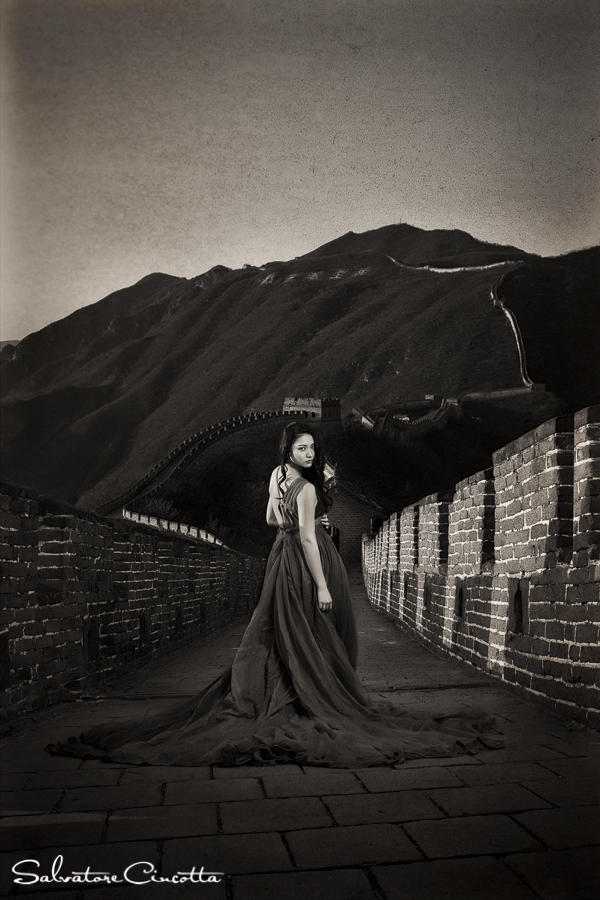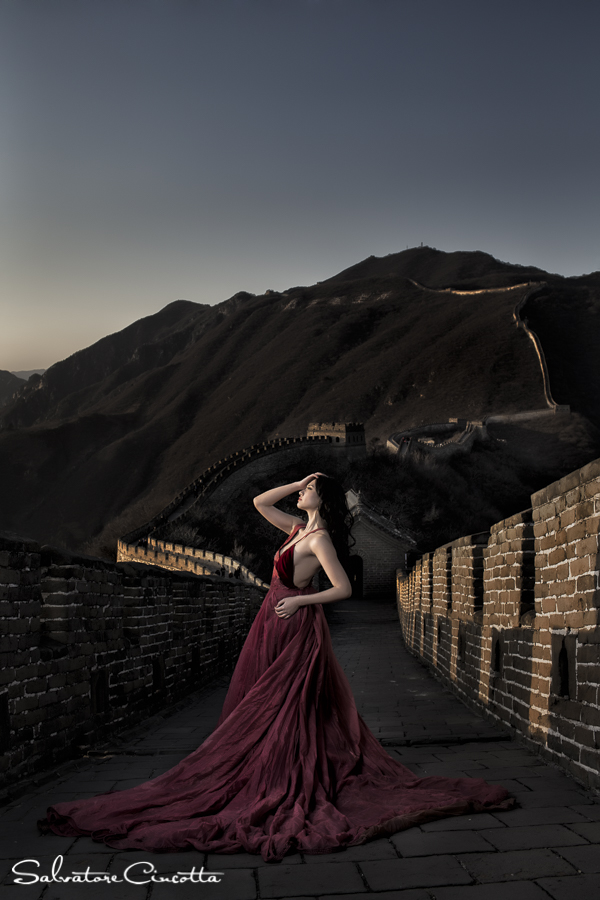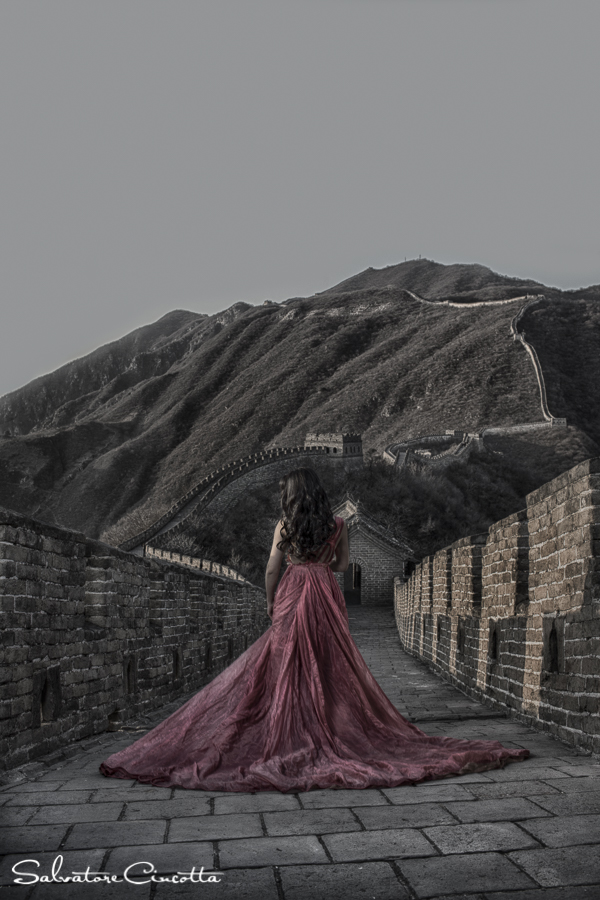 Hope this inspires you to get out there and shoot and as always, try something different. It's how we all grow.