//Photoshop How-To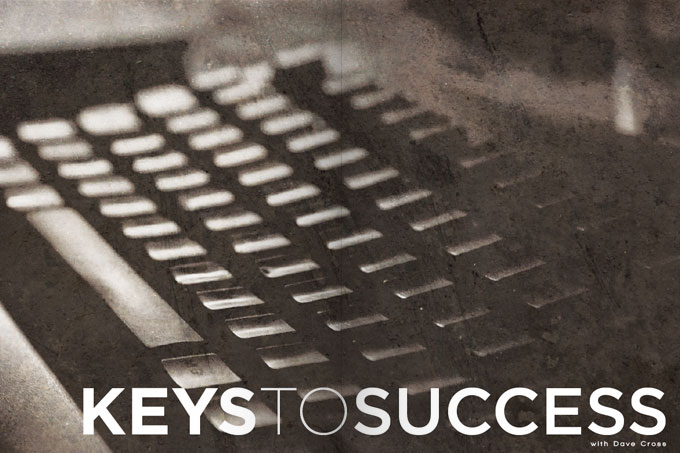 Using keyboard shortcuts seems to be a personal thing: Some people use shortcuts all the time while others only use menus. My recommendation is if you're not using keyboard shortcuts you should be, as they can save a ton of time. However, I also understand that it's hard to learn and remember a lot of shortcuts–so don't. You can gradually ease into using the keyboard by starting with a few essential shortcuts and adding more over time.
So why bother using keyboard shortcuts? Why not just use the menus and the toolbox? Let's look at a simple example. Imagine you use your mouse to click on the Add layer Mask button at the bottom of
the layers panel. Then you move over to the toolbox to click on the Brush tool, go to the bottom of the toolbox to make black your foreground color before moving back to the image to paint on the mask over the right edge of the photo. Then you head back to the toolbox to select the Move tool before returning to mask in the Layers panel once again. That's a lot of real estate to cover!
To do the same thing using the keyboard (after adding the layer mask), press B for the Brush tool, D for default colors, paint, then press V for the Move tool. Much faster and you only had to remember three keys. And other than remembering that it's V for moVe, the other single keys are pretty logical.
And that's really the point here. I'm not suggesting you immediately attempt to memorize every keyboard shortcut for every tool and menu command. Rather I'm recommending that you look at the tools you use most and learn the single letter keys to activate those tools. Many of the most commonly used tools have logical letters such as M for Marquee, C for Crop, L for Lasso, T for Type, etc., so they're pretty easy to remember.