How do you package and present your work to clients? Does your packaging look professional? Does it represent you and the quality of your work? Does your photo packaging set you apart from your competitors? These are all important questions to consider when evaluating your photo packaging. And believe it or not, your clients will be asking themselves these questions too. They will be forming opinions and evaluating your work based on what you present to them. That's why packaging your products is key to establishing your brand and developing your reputation as a professional photographer.
Choosing the right packaging for your brand
Your packaging should reflect your brand and represent you—who you are, what you do, and how you do it. You want your clients to see the value in your work… to love what you've created… to want it… to keep them coming back to YOU. The right photo packaging can help you do that. Photo packaging enhances the value of your work and takes it to the next level.
There are a wide variety of photo packaging products available to you. Fortunately, companies like Tyndell Photographic make choosing photo packaging easy. Tyndell offers a wide selection of products—in a variety of styles, colors and sizes—as well as several customization options so you can select the perfect photo packaging for your brand. 
First, you must make some decisions:
How do you want to package your prints—whether you prefer portrait folders or cases, portrait boxes, portfolio boxes with matts, folios or albums—there are options for every occasion.
How will you package digital files? It's important to choose USB products and packaging that will suit your needs and reflect your brand at the same time.
Don't forget about bags—Tyndell offers a variety of customized tote bags and frame bags to fit products of all shapes and sizes.
Lastly, accessorize! It might not seem like much, but believe it or not a little bit of ribbon and tissue paper go a long way when it comes to impressing clients.
Now that you've made some packaging decisions… MAKE IT YOURS! Customize everything! Tyndell offers customization services for nearly ALL their products.
Foil Stamping
Foil stamping will give your packaging a professional, high-end look! It will take your packaging to the next level. Tyndell can add your logo or personalized details for your specific clients to nearly all of their products (size permitting), including folders, mounts, bags, boxes, albums, folios, portfolio boxes, photo cases and more. Bonus, it's an inexpensive way to brand and advertise your work!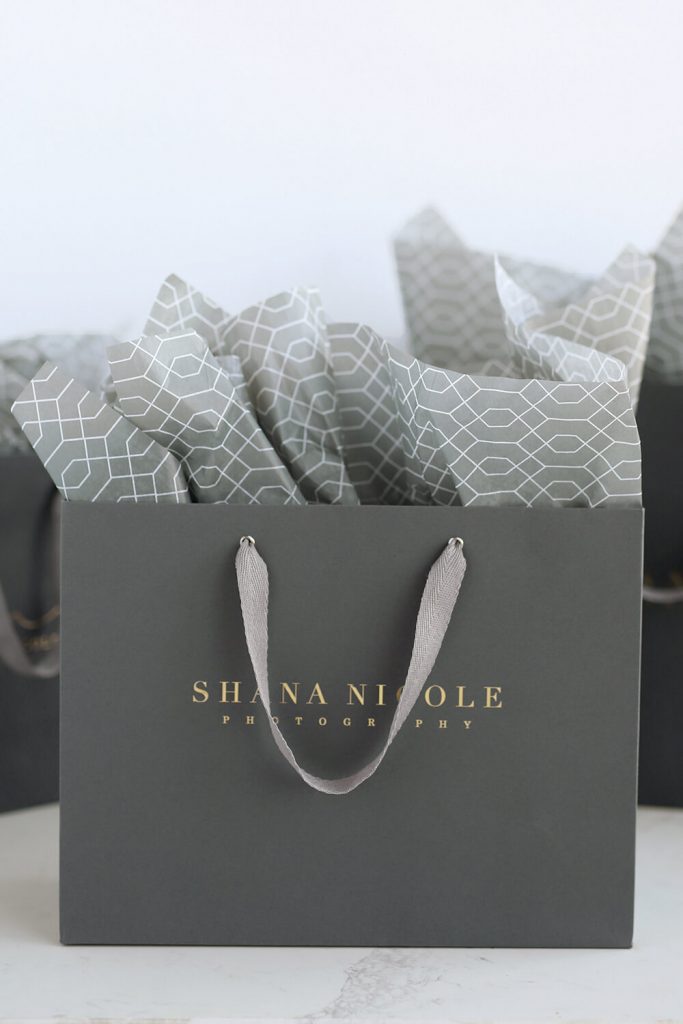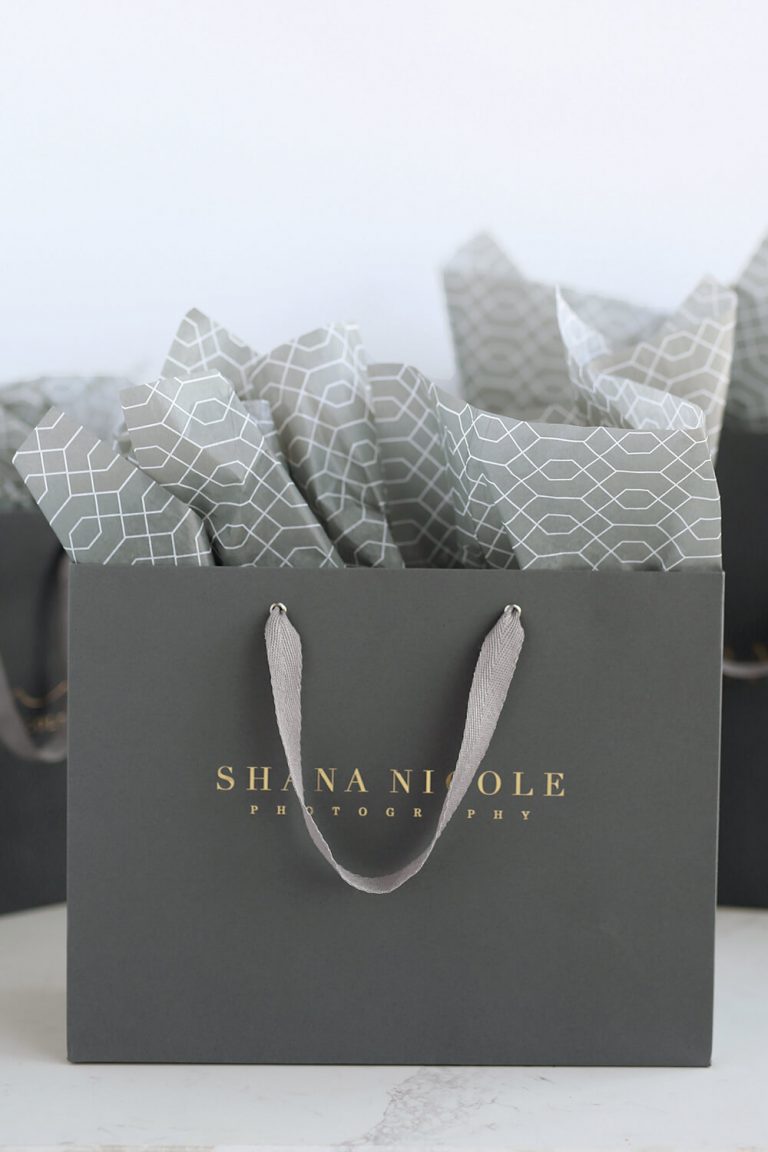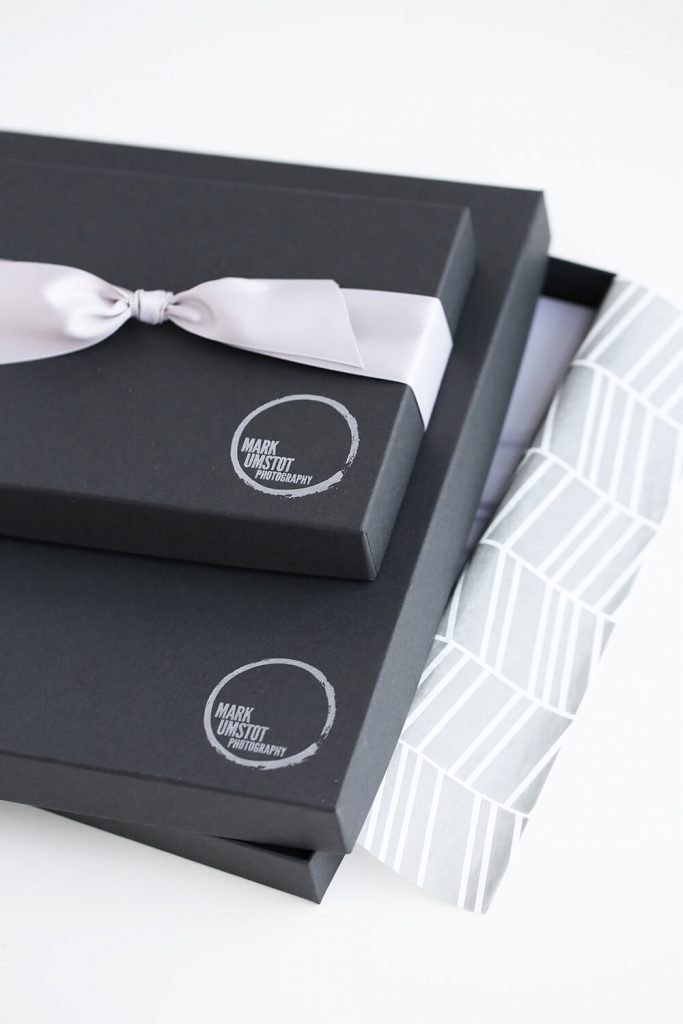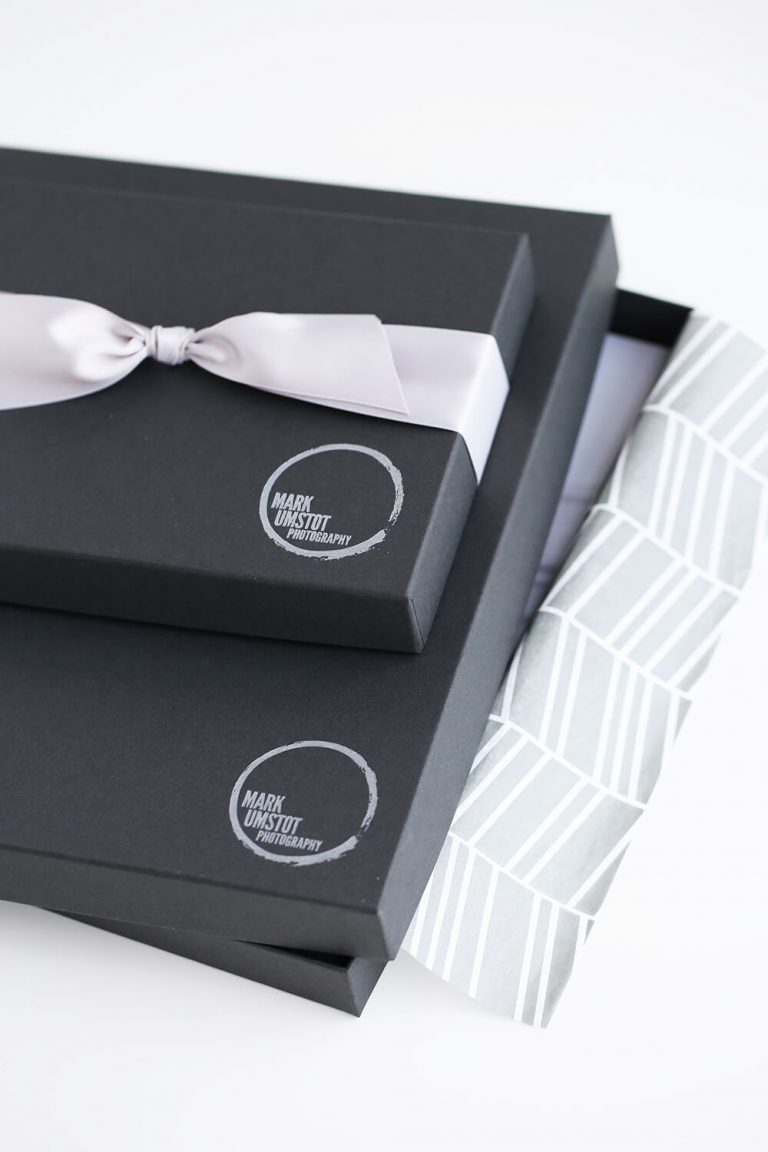 Featured product: Slate Euro Tote and Matte Black Portrait Box
Full Color Printing
With full color printing, you can create vibrant keepsakes that your clients will cherish for years to come. Full color printing is offered on a wide selection of Tyndell's USB & USB packaging products—it looks stunning on Tyndell's acrylic flash and print boxes and wood products alike! The best part… full color printing is FREE! Also, we love Tyndell's NEW client gift items—customized coasters and wine boxes! Check them out here https://www.tyndellphotographic.com/personalized-gifts! What a great way to say, 'thank you!'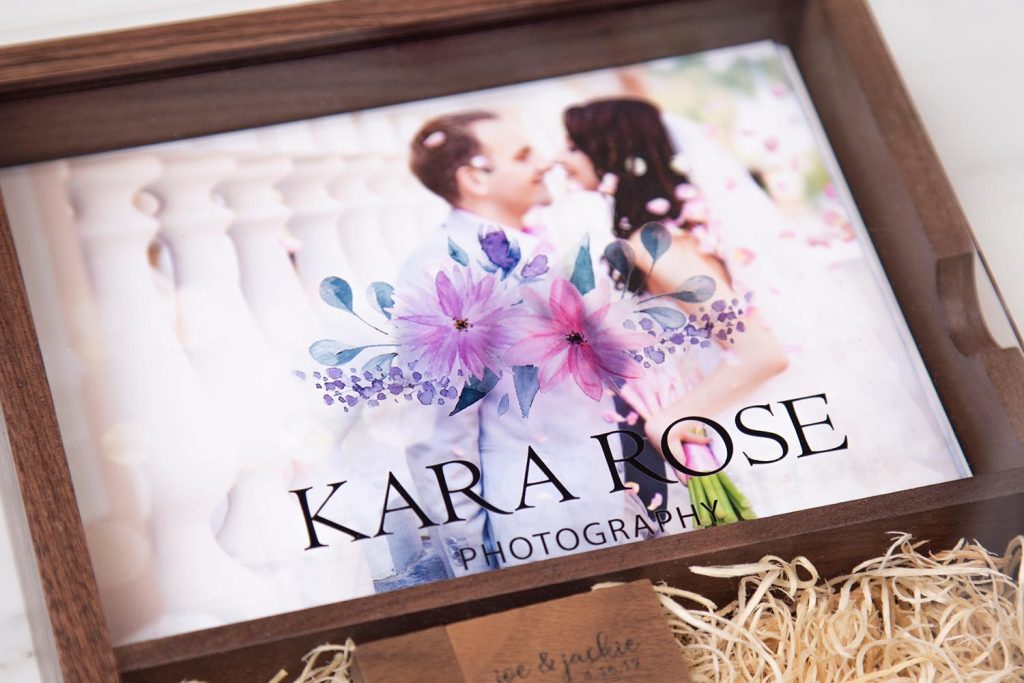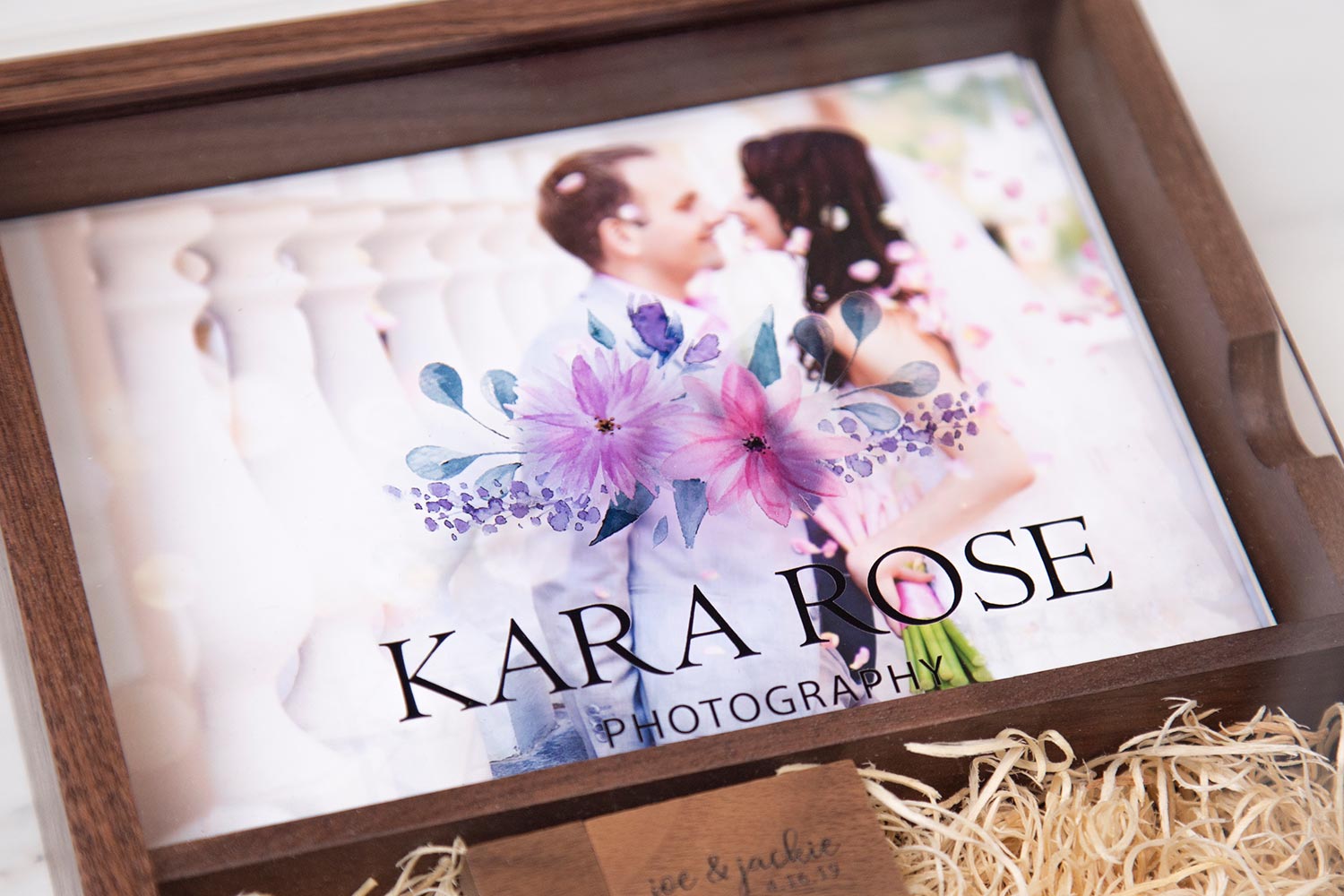 Featured product: Walnut Wood Flash and Print Box with Acrylic Top and Walnut Flash Drive
Laser Engraving
Offer unique, high-quality products to your clients by personalizing your packaging with laser engraving. With laser precision, Tyndell will etch out your custom text, logo or graphics onto the surface of select USB and USB packaging products. Laser engraving is a great option for adding your logo to crystal flash drives as well as any of the wood USB products and packaging. And just like full color printing… laser engraving is FREE!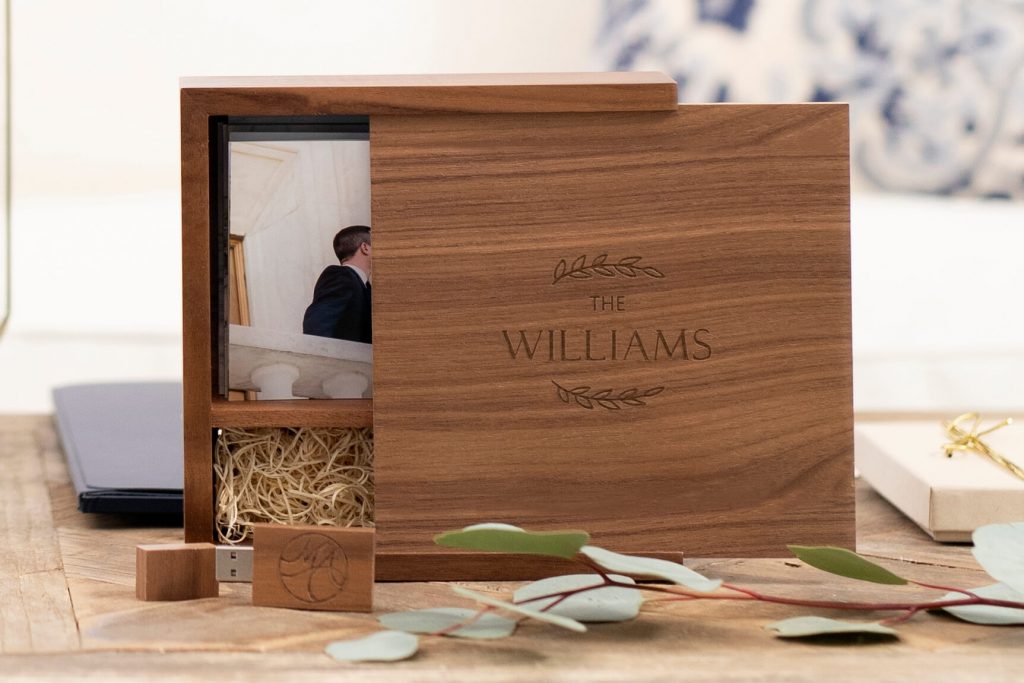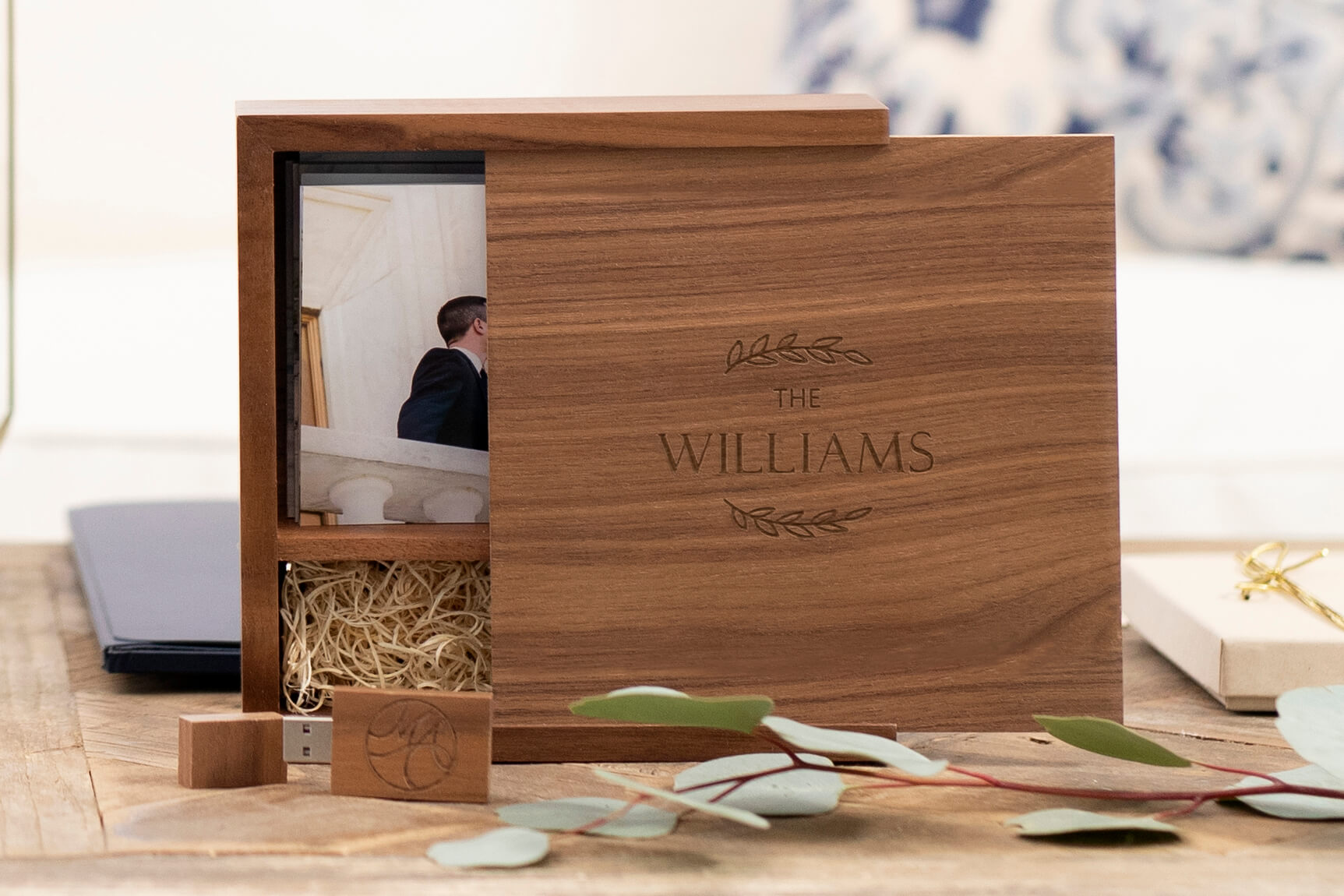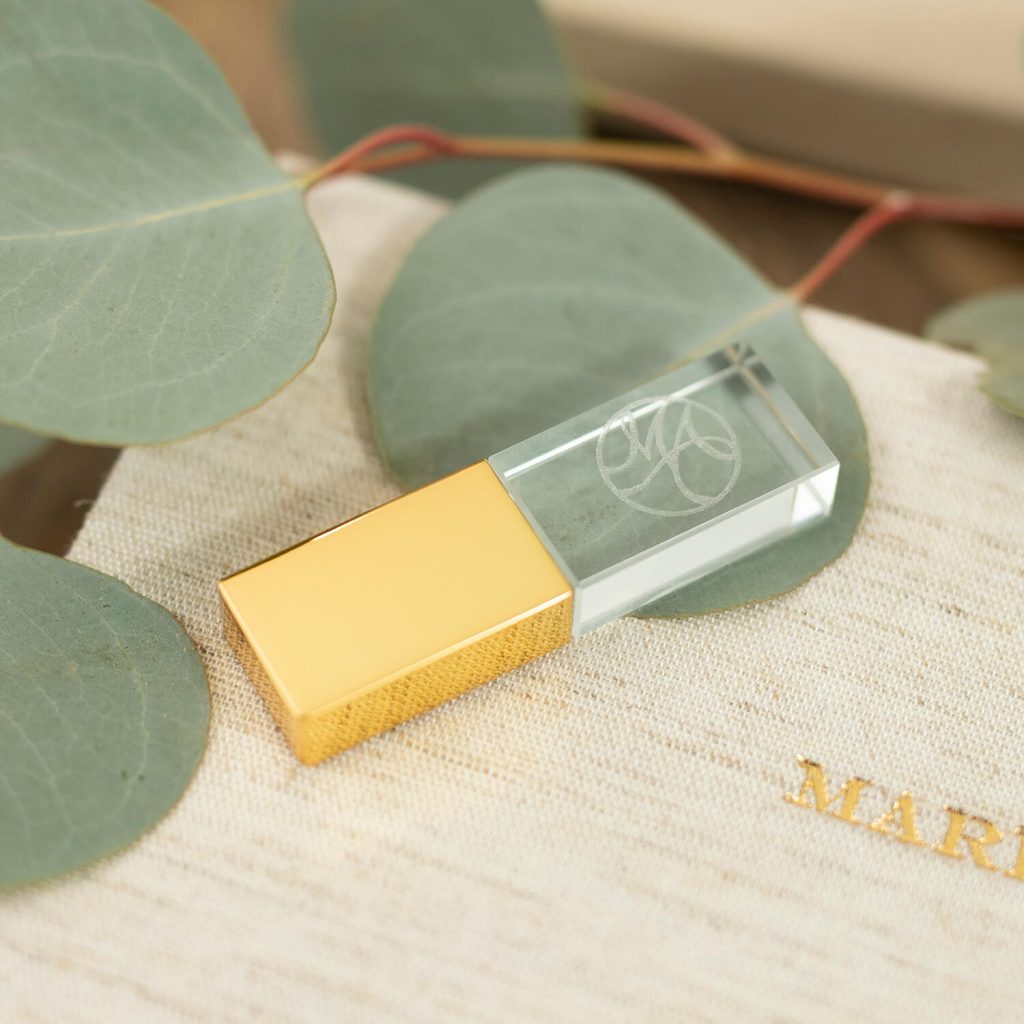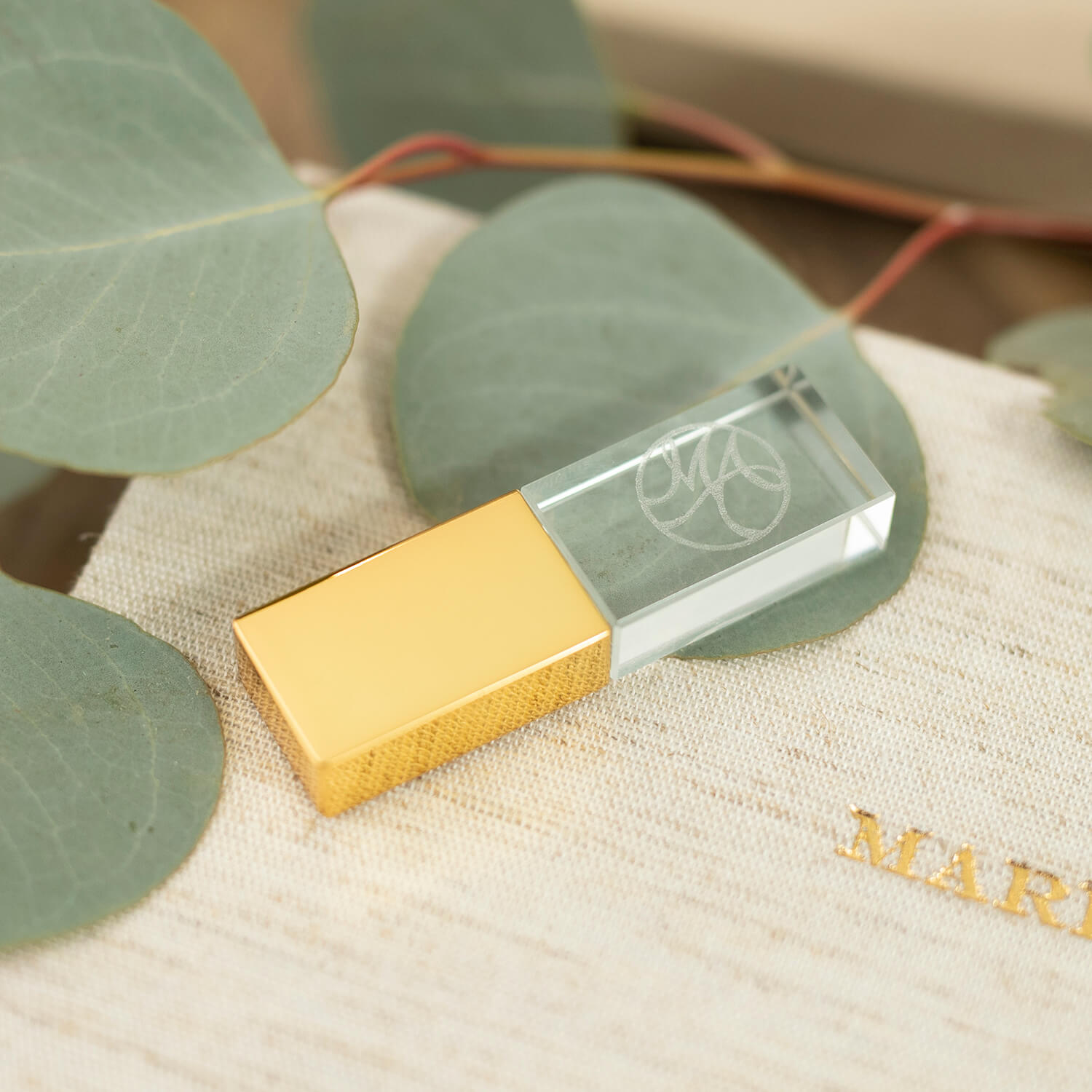 Featured product: Walnut Flash and Print Box and Crystal Flash Drive
Screen Printing
Tyndell offers screen printing to customize frame bags! Tyndell Frame Bags are an excellent option to deliver large-framed portraits, canvas wraps, wall art and large wedding albums to your clients in a professional way. These types of large and heavy products have always been a challenge to package and present to clients—frame bags are the perfect solution! There are some additional costs associated with screen printing, but it's a relatively inexpensive way to elevate your packaging and brand. Tyndell Frame Bags are sure to impress!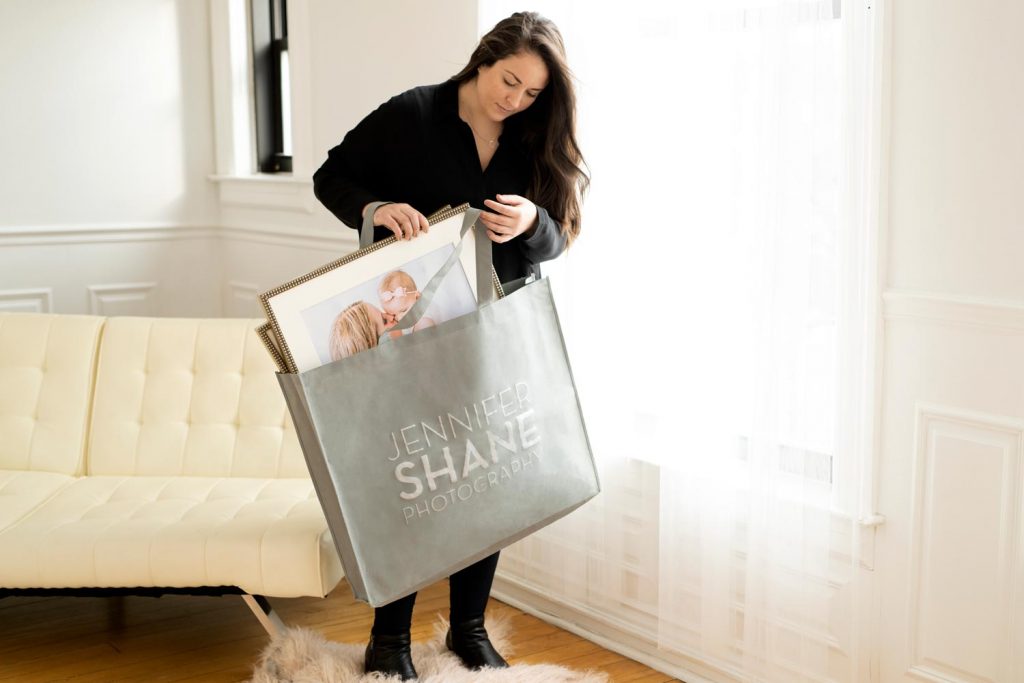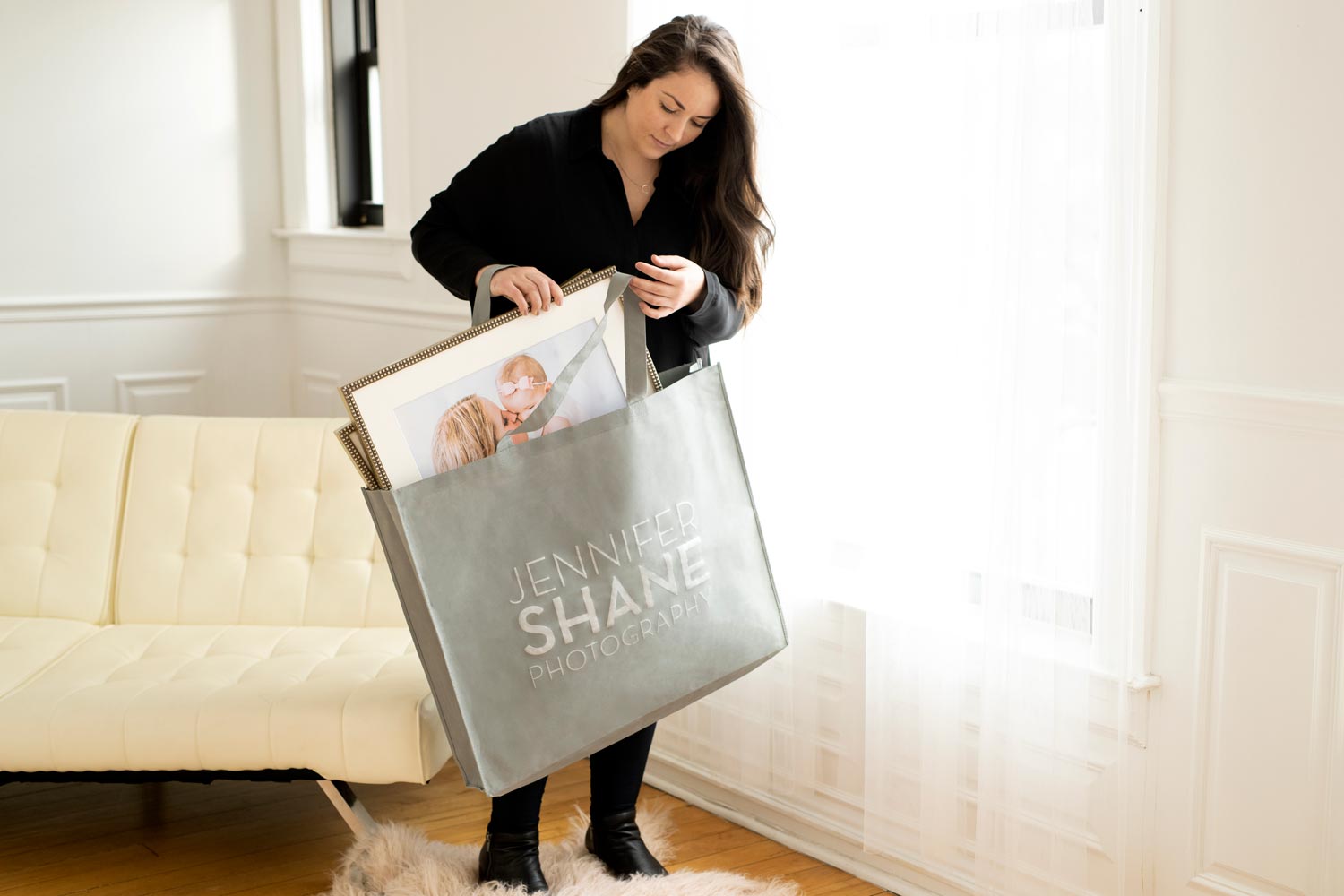 Featured product: Frame Bag
You've already done the hard work… now take it to the next level
We know packaging adds value and enhances your work. We know packaging can differentiate you from the competition and help establish your reputation in the industry as a professional photographer. We also know eye-catching packaging will attract more customers and encourage more sales.
If there's anything we want you to take away from this article, it's package your prints and do it well. Packaging—branding—that's easy. You've already done the hard work. Now take it to the next level and present it in a professional way. Your work and how you deliver it speaks volumes as to who you are as a professional photographer—so why not let your packaging speak for you?! Make it yours… BRAND EVERYTHING!