// setting goals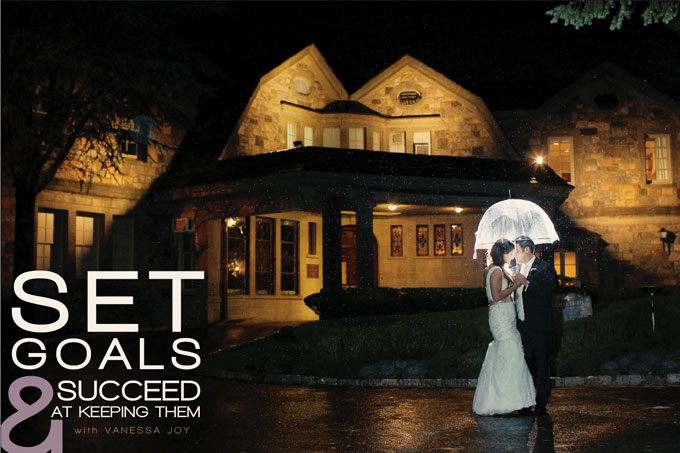 It's that time of year when everyone begins setting goals for themselves and their businesses. By late January, most people have made goals or New Year's resolutions and are already struggling to keep them. Personally, I hate goals. Why is it that goals can be so hard to keep? How can we break the cycle of continual disappointment when we don't meet our goals, and instead start achieving them?
In Dave Ramsey's book, "EntreLeadership," which, by the way, is a must-read for any entrepreneur, defines goals as "vision and dreams with work clothes on." Think about that
for a second. Most of us set goals or resolutions because we have a dream or a vision for something we want to attain or achieve. It's an aspiration at that point, but to get it to become a reality takes serious work. And to go from visualizing to doing, you need goals.
Let's start at the beginning and identify the areas where we can set goals. For the overachievers out there, I do not recommend setting goals in each of these areas at the same time. Try one or two areas and then build from there. Again, taken from Dave Ramsey's book, the seven areas of life where we can set goals are…