Video Tutorial Ceremony Coverage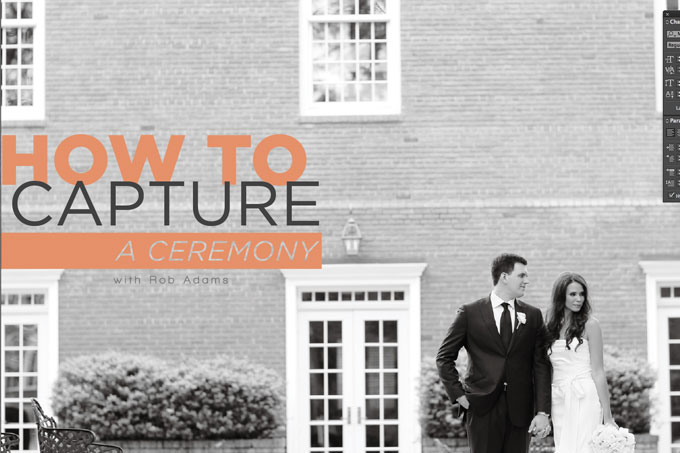 The wedding ceremony is the centerpiece of most wedding films. It is a source of great anchor story because it provides dialogue that can be used throughout a highlights film or the full feature. It also can be sold as a documentary edit that stands on its own. If filmed cleanly and correctly, the footage and audio can greatly enhance the production value of your overall video, adding great emotion. What makes our work look cinematic and polished is our professional camera work. The shots are solid and well composed. We come up with a plan and stick with it.
Let's imagine that our example ceremony is fairly standard. The church has an altar or other area where the couple, the officiant, the bridal party, and the readers stand at some point during the service. It doesn't matter whether it's a church or on-site ceremony—our approach is always pretty similar. There's a seating gallery for the guests, an aisle for participants to walk down, and side wings on either side of the action. Some churches have a balcony in the rear of the sanctuary. We may use this, depending on the situation and the number of cameras being used.