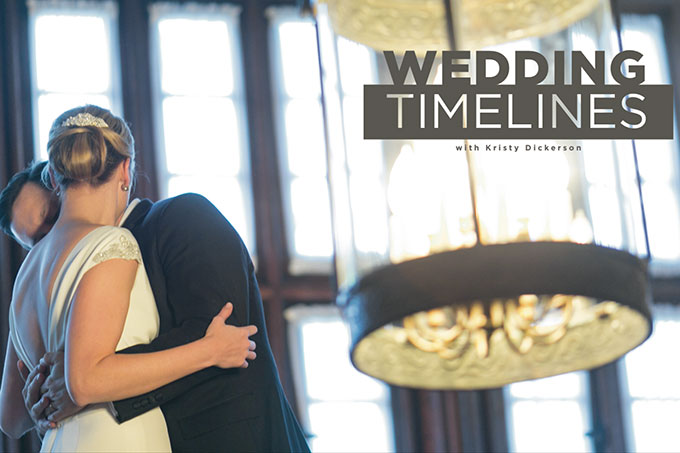 A Wedding Timeline
There are basically two philosophies behind shooting weddings. Photojournalists tend to say they don't like creating a timeline for pictures, that they are only there to capture the day as it is. They don't believe there should be setup shots or the flow of the day should be affected by photography. Then there are photographers who believe there should be an organized timeline so they don't miss any crucial shots.
I'm a fan of organized timelines. Some of my most prized wedding images are the ones with my family. I have been married for nearly eight years, and our families have changed drastically. New family members have been added, some are no longer with us. Everyone looks so young to me, and that is what dates the image for me. The family images that will always hang in my home are sacred. These are the people I love the most. Without a wedding timeline and taking time to set up those images, I would not have them.
Want to read this photography training article? Log in and launch this free photography training magazine // September 2014 issue or create a free account by clicking here.