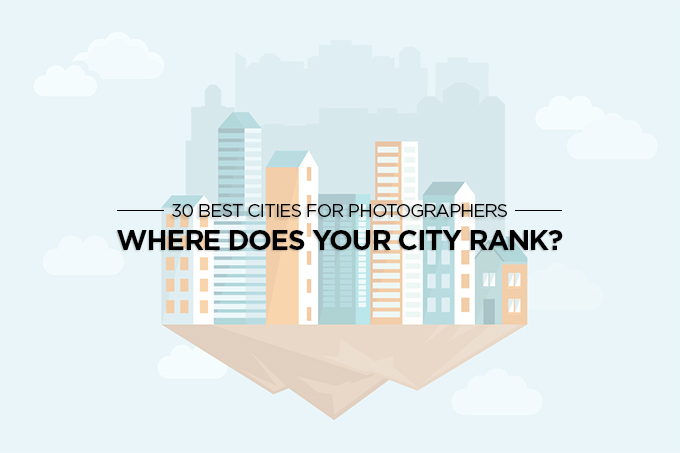 30 Best Cities for Photographers
Ever wonder what the best cities are to be a photographer? You know, those pesky little things like number of jobs, average salary, cost of living, and locations? The people over at ValuePenguin did a little research and put together some interesting data points. I don't know if it changes the way you feel about your beloved city, but it can sure bring some perspective to the table.
I guess if you don't like your current city, there is always the option to move to a larger more populated city. the results below might surprise you – but if you want to see more – head over to the ValuePenquin study to see the results and top 100 cities for photographers.
Now, I will tell you, while my city of O'fallon, Il didn't rank anywhere near the top "anything" – our closest city of St Louis, didn't do much better. We are not in the top ten. St Louis rounded up #46 and we are in a suburb of the city. So, keep in mind, it doesn't matter where you live, you can make your mark in any city you choose to. Sure, it's awesome to see your city rank high, but the cost of living goes up along with it. I love living in the mid-west and when I get bored, I jump on a plane and photograph someplace else. I get to come home to a reasonable cost of living.
It sure is interesting to look over these numbers and talk to photographers in those respective markets for their take on all this. Point is, stop making excuses. No matter where you live – get out there and dominate. There is money to be made, you just have to find it. Now, if your city didn't make the top of the list like mine didn't – don't get your panties in a bunch. It's like any other survey. Take it with a grain of salt.